Teaching Bilingual Students How to Write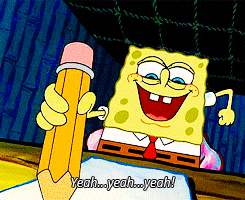 Writing is no easy feat and when your dominate language is not English it can be an even more challenging undertaking. As an English language learner myself writing has always been a struggle for me because I tend to write the way I speak and I notice that many of my students do the same. The English language has so many rules that it is hard to teach it all in so little time but Mentor text have been a savior for myself and my students.
Mentor texts save the day!
Along with being English language learners most of my students are also visual learners so having an example to model their work after is extremely helpful for them and myself. It is easier to show students examples of various writing techniques as well as comparing good and bad examples to teach them new writing techniques and strategies. When students are able to see the expectation of the final product they know exactly what they are working towards and can focus more on the content rather than focusing on the format. Recently I have been using mentor texts with my middle school students to support them with writing multi paragraph papers. It has been a great resource for them to see the final product of a written paragraph and then working with them to deconstruct the paragraph into its main idea, reasons and evidence. We have been working backwards to help them understand why brainstorming and prewriting is important and useful when crafting multi paragraph responses.
Improvement
I have seen a vast improvement in my students writing since the implementation of mentor texts and rubrics. Students are no longer second guessing what the expectation is for their assignments. It is all laid out for them in the rubric and then they have an exemplary mentor text to use as a model. The rubrics have helped students set goals for areas of improvement in their writing and they have been able to use the mentor text along with the rubric to review and revise their writing before turning it in.
-If you are not using Mentor texts with your students, you need to get off my blog and start using them right away!